July 5, 2016
CallThere "Campus Voices" Launches – Talk to students at top U.S. universities about campus life, college application tips, student activism, and more.
With a single tap, connect with Stanford, Harvard, and Columbia students and talk about anything!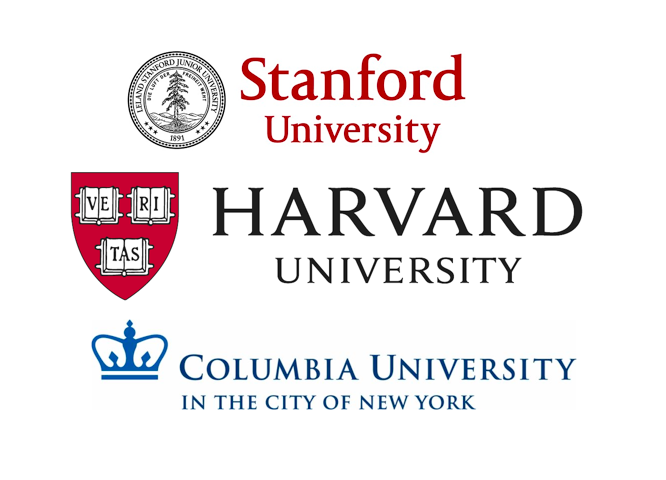 NEW YORK – July 5, 2016 – CallThere announced today the launch of CallThere Campus Voices, allowing iOS and Android users worldwide to talk to participating students at Columbia, Harvard, and Stanford universities for free.
Mobile users anywhere in the world can now, with a single tap, call and get immediate answers to questions they have from students at those universities, whether about the schools' application process, academics, student life, or student opinions on current issues.
"Up until now, the only realistic way for a college applicant to speak to students at a university of interest is by visiting and touring its campus," said Hazem Sayed, CallThere's founder. "With CallThere Campus Voices, applicants who are unable to visit colleges whether for cost or distance, can now for the first time call and speak directly with students at the schools they are interested in."
About CallThere
Available for iOS and Android, CallThere connects opt-in users over the internet for free five-minute voice conversations based on their location and without revealing either user's phone number or identity, adding to the sense of anticipation for the next call and curiosity as to "who will it be with?" and "what will that conversation be about?"
Typically, the CallThere service allows users to speak to users in other countries and cities simply by dialing their respective country and city codes (e.g. 001 to talk to someone in the U.S., 0046 to talk to someone in Sweden, 001-212 for New York, and 001-617 for Boston).  CallThere Campus Voices adds the ability to call and talk to participating students at select universities – starting with Columbia, Harvard, and Stanford.
Contact:
Jenny Jones
CallThere.com
info@callthree.com
@callthereap
CallThere #: 0